Warehouse by Design has been in the commercial furniture installation industry for over 10 years in Colorado and across the US.  We have entered this industry to change the perception of installation companies and the services that they can and do provide.  Our mission is to de-commoditize the furniture installation and project management industry by bringing a level of service that is desperately needed for organizations and clients that take pride in themselves, their product and their workplace.
Our process is simple and starts at the top.  Highly educated and driven personnel represent our organization at every level.  We believe that preparation is the key to success and that is why Warehouse by Design provides a Project Management overlay to each and every job so that your key personnel can focus on what they do best.  Our project management process helps to prepare for each individual project with consideration down to the final miniscule detail.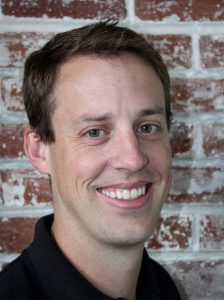 SHANNON BROOKS – Owner, Project Executive
Shannon serves as the CEO and new business liaison for WBD.  Shannon graduated from Yale University in 2006 with a BA in Applied Mathematics with a concentration in Economics.  Shannon joined the ownership group directly following graduation and has over 10 years of commercial furniture experience.  Shannon's key contribution has been in developing effective and efficient installation processes that have changed our business and improved our profitability.  Shannon stays involved in installation projects on a regular basis as a Project Executive and spends nearly 20% of his time in the field keeping a solid pulse on the business and the project execution.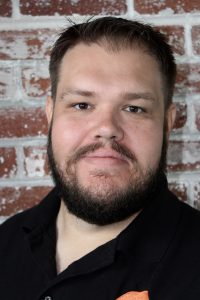 KIRK HOFFMAN – Owner, Project Executive
Kirk serves as COO and project bidding specialist for WBD.  Kirk joined WBD in 2005 as an installer and immediately climbed the ladder to become a partner of the organization.  Kirk moved to CO as a member of the US Olympic Judo team in 2002 and brings a uniquely successful and determined mindset to our team.  Kirk's passion and determination for excellence drives the team to constantly strive for the best in each member of the team.  Kirk is intimately involved in each project.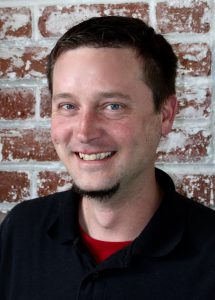 CHUCK CLUTE – Project Manager
Chuck has been in commercial furniture installation and project management for nearly 19 years, with heavy experience with Knoll and Allsteel product. Chuck has spent time on the dealership side of our industry, bringing a fresh perspective to the installation & project management role. Chuck spends most of his time managing projects in the Denver metro area.  Chuck serves an incredibly important role at WBD. Chuck has managed moves adds and changes to State Farm's Western Regional facility in Greely, CO for 15 years. Additionally, Chuck has served as a project manager on both the installation and dealer side and managed the install/reconfiguration of well over 7,000 workstations in the last 3 years.
TERRY SHROYER – Project Manager
Terry's expertise lies in his installation experience and his communicative skills.  Terry began installing at Warehouse by Design in 2008 after a career in nursing.  Terry is an expert project manager and services many projects outside of the Denver Metro Area.  Terry's ability and attitude is contagious and permeates through our staff.  Terry will regularly serve as a lead installer under other project managers on our team when he's not busy managing projects anywhere between WY and NM.  Terry is also in charge of training new employees and integrating them into our culture and our process.  His understanding of our process is second to none, which makes him the perfect trainer for new employees.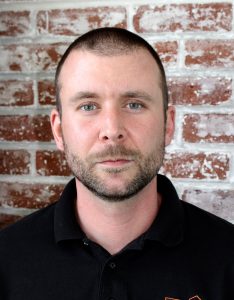 IAIN SHAW – Project Manager
Iain joined Warehouse by Design in 2008 after several years in the roofing industry and while attending trade school to become a licensed HVAC technician.  Iain has a keen eye for the little things.  His attention to detail truly is second to none and he serves as our primary quality controller.  Iain has been known by several of our clients to be "pickier than the most detailed customer."  He takes great pride in his work and passes that mentality on to the team.  Due to his intense desire to be great, Iain can train and guide new installers to have the highest standards in the industry.  Iain's project management services were in such high demand from some of our biggest clients that in 2012 WBD moved Iain from his childhood home in Colorado Springs to Denver so that he could better serve his clients.  Iain still serves quality control on almost every project that we execute, even if he's not directly involved as a project manager.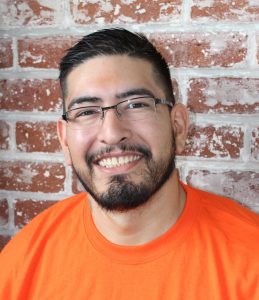 ELOY LUCERO – Lead Installer/Project Manager
Eloy joined Warehouse by Design in 2016 after nearly 10 years in the industry.  Eloy brought his expertise to Warehouse by Design to help serve several Denver clients who were extremely interested in his skill set marrying up with our Project Management process.  Eloy currently serves as both a lead installer and a project manager.  Eloy has successfully managed the installation of over 500 workstations in 2017 and co-managed on projects of over 2,000 workstations.  Our clients have given nothing but rave reviews of his work ethic and quality since day 1.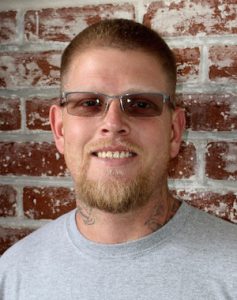 MIKE ERFMAN – Lead Installer/Project Manager
Mike joined Warehouse by Design in 2016 after nearly 10 years in the industry.  Mike immediately began running projects for Warehouse by Design and has never looked back.  Mike currently serves as both a lead installer and a project manager.  Mike's experience with orchestrating crews and managing the installation process have proved vital since he joined our team.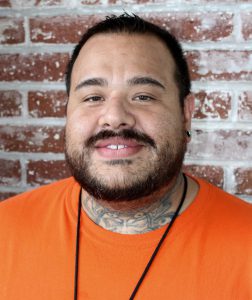 JEVON ALVAREZ – Lead Installer/Project Manager
Jevon joined Warehouse by Design in 2015 after nearly 20 years in the industry.  Jevon showcased an ability to lead by example and served as a fine role model for all the less experienced installers.  Jevon currently manages one of our largest service contracts and has done so flawlessly for since 2016.  When Jevon is not managing his service contracts, his experience is a vital piece of any installation team.
John Garwacki
CONNECT People + Space
...As a project manager for CONNECT, I work closely with Warehouse by Design's team. We have partnered together on wide ranging projects in size and scope for various clients from governmental and municipal, to private and corporate enterprises. Their installation and project management process is very clear, thorough, and provides a level of detail that is useful in ensuring a project's successful completion. I recommend them as a partner for projects that you are, or will be, looking for a competent labor provider.
Lorance Hudson
Blue Skies Interiors
I highly recommend Warehouse by Designs Office Furniture Installation Services... Warehouse by Design's process for identifying and documenting freight and concealed damage improves project profitability and reduces project duration... (Their) well trained Installation Managers proactively manage job sites with our Project Managers. Installation Managers communicate well and understand security access, product assembly, chain of command, site cleanliness, and completion deadlines.
Warehouse by Design has served as a sub-contract partner with ELEMENTS for the past six years and has contributed to our success of exceeding our clients' expectations. WBD's consistent installation performance has earned our trust and confidence and we appreciate their partnership.
Sarah Murphy
Space Planner | Site Operations
...Warehouse by Design has proven time and again to be punctual, efficient and accurate with their installation services...The installers working with (us) are courteous, punctual and focus on quality control from start to finish. They come to work prepared with drawings, ready to start the installations and knowing what is needed from our warehouse for each project. When they finish, they clean and vacuum the space, often leaving it in better condition than when they arrived. Lastly, they provide a summary email with photographs at the end of the day which are tremendously valuable when I'm not able to see the work completed in person. It is for all the reasons above that I highly recommend Warehouse by Design.